Common Types of Medical Malpractice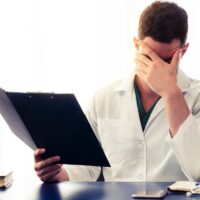 The medical expert at Neurosurgery Medlegal Services, LLC, has provided opinions and testimony in cases spanning the gamut of medical malpractice claims. While there are many esoteric types of medical malpractice, there are a few common errors made by hospitals and physicians that regularly serve as the basis for medical malpractice claims. Continue reading to learn about some of the most common types of medical malpractice, and reach out to a seasoned medical expert for expert advice, evaluation, opinions, or testimony in a medical malpractice case.
Misdiagnosis
One of the most common errors made by medical professionals occurs at the diagnosis stage. Physicians examine the patient but misidentify the patient's injury or illness. The doctor may claim the patient has no discernible disease based on an error in the testing process. Misdiagnosis can lead to delayed treatment, treatment for the wrong illness, or even treatment that causes affirmative harm to a patient without actually solving the problem at hand.
Delayed Diagnosis
In addition to misdiagnosis, late diagnosis can be extremely harmful to patients. Doctors must conduct all appropriate tests as soon as practicable, rather than sending a patient away with insufficient effort spent on diagnosis. If a doctor fails to perform the requisite tests at the outset or misdiagnoses the patient and then later realizes the error, the doctor might still be liable for medical malpractice. Delayed diagnosis means delayed treatment, allowing illnesses and injuries to become worse over time. For many ailments, time is absolutely of the essence, and every hour, let alone day, counts.
Surgical Errors
Surgical errors are the bread and butter of medical malpractice claims. Some are as obvious as a surgeon leaving behind a medical tool inside the body of a patient, but other forms of surgical error may be less obvious. Surgical errors include performing the incorrect procedure, ordering and performing unnecessary procedures, performing a procedure negligently, causing unnecessary damage to tissues or organs during surgery, anesthesia errors, or failing to provide adequate post-surgery care to the patient.
Medical Product Liability
Medical devices, like any other product, are only as good as their design and manufacture. If a medical device fails to perform as intended due to a manufacturing error, or if there is an undisclosed defect that manifests and injures a patient, the patient has a right to claim damages for any resulting injury. Patients rely on physicians and device manufacturers to use only the best and safest medical devices, and when medical professionals fail to uphold that standard, they are open to suit.
Failure to Treat
Even where a physician correctly diagnoses a patient, the doctor may erroneously order the wrong treatment or fail to order adequate treatment. Doctors who are overworked and see too many patients may send a patient home just to lighten their load even when that patient requires treatment. If each patient is not treated with complete and appropriate care, serious illness, injury, and even death could result.
If you need a qualified, educated, and persuasive expert witness in a medical malpractice case, contact the offices of Neurosurgery Medlegal Services, LLC, at 866-659-8051.