Do I Need an Expert Witness?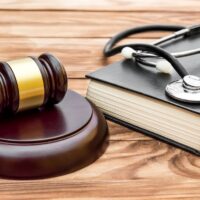 Medical experts are a vital part of many lawsuits, whether they involve medical malpractice, defective products, or other personal injuries. When you are building your case, it is important to ask whether you need an expert witness, either to advise you on the matter or as a necessary element to establish your side of the case. Continue reading for a discussion of when you need an expert witness for your case, and reach out to a qualified medical expert with any additional questions.
Experts Required by Law
There are many types of legal claims that require an expert opinion in order to proceed. Different jurisdictions have different requirements for bringing certain types of cases or proving certain types of damages. In many jurisdictions, for example, a plaintiff must present the opinion and testimony of a medical expert in order to bring a medical malpractice lawsuit. The same is true for many product defect claims or negligence claims concerning matters of a technical nature. Without an expert opinion, the case is likely to be tossed out.
The defense team, in turn, might require an expert report to rebut the opinion of the plaintiff's expert. Letting an expert report go unchallenged is a surefire way to lose on summary judgment.
Help the Jury Understand the Case
Expert testimony is useful even if not required by law. Legal matters can involve complex, technical issues that might be difficult for a jury to understand. A jury can easily get bogged down in confusing technical details and fail to grasp the important facts or implications necessary to make a proper decision about the matter. An expert can help you distill technical matters into a more digestible form that a layperson can understand. Your expert can either testify directly to aid the jury or help you and your co-counsel word your arguments, explanations and witness questions in such a way as to be more apparent to the jury.
Advice on the Case
Even where you do not need to have an expert testify, it can be extremely beneficial to retain an expert to provide advice and insight on your legal claims. An expert can help you identify additional damages and claims that require expertise to notice, and can help you identify instances of negligence that might otherwise go unnoticed. Experts can help you craft questions for witnesses on both sides of the case to elucidate essential facts. Experts can help you estimate the value of a claim as well, or provide additional support for a settlement offer. Experts can also help you identify weaknesses in the arguments of your opponents.
If your matter involves an issue concerning a matter of technical understanding, be it engineering, physics, medicine, psychology, computer programming, or any other technical field, an expert's opinion can be invaluable.
If you need an experienced, detail-oriented and talented expert witness in a personal injury, medical malpractice, or product liability case, contact the offices of Neurosurgery Medlegal Services, LLC, at 866-659-8051.