How to Find a Successful IME Provider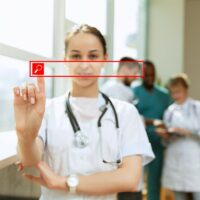 Independent medical examinations (IME) are a necessary facet of many insurance claims. A fair and effective medical examination is necessary to properly evaluate whether a policyholder has a proper claim for coverage, and what level of coverage is necessary. Consulting with the right medical examiner for your IME is vital in ensuring that coverage decisions are fair and based on all appropriate evidence, as well as supporting your claims in court should a coverage dispute arise. Read on for tips on how to find an IME provider for your matter, and reach out to a qualified medical expert with any questions.
When Do You Need an IME?
An independent medical examination is a requirement for many types of insurance claims. Auto insurance providers, workers' compensation insurance providers, and other liability insurance carriers often require policyholders to undergo an IME when filing a claim to support the validity of their claim and the need for coverage. The independent medical examination is meant to determine whether the policyholder is injured as stated in their claim for coverage, as well as to determine the extent of their injuries. If they are seeking disability benefits, for example, the IME will support whether they are sufficiently disabled to qualify for disability, as well as ensure that the disabling condition arose as a result of work-related tasks.
If you're a personal injury or workers' compensation attorney, you'll encounter the need for IMEs frequently. State law differs on whether the claimant has the right to choose their own physician for their IME, or whether insurance companies can retain discretion to utilize an IME examiner of their choosing. The outcome of the IME can be the difference between some coverage, full coverage, and no coverage at all for the policyholder. For that reason, it's important for the claimant's representative and/or the insurance provider to retain a reliable, trustworthy, and thorough physician to handle the examination.
Picking the Right IME for Your Matter
If you are in a position to select the IME for your coverage dispute, it's important to make a thoughtful, educated decision. Selecting your IME can be challenging, given the wealth of options available via online databases. You need someone reliable, qualified, and trustworthy, who not only will perform a thorough and accurate evaluation but whose opinions will withstand scrutiny before opposing parties and the court. It's important to not only pick a skilled and educated physician but also someone with relevant expertise; hiring a physician to perform an IME concerning medical issues outside their area of experience is likely to limit the power and weight of your IME.
Considerations of which you should take special note when selecting your IME provider include:
The physician's qualifications, including education, specialty areas, and experience
The physician's clinical experience
Referrals from colleagues and others
The provider's history of IMEs, including thoroughness, reliability, and claim outcomes
The examiner's understanding of the IME process, including legal ramifications
Abilities and proficiency in providing expert reports and testimony in court
Logistical concerns, including availability and willingness to prioritize the IME as well as turnaround time on reports, given the importance of timing
If you need a qualified, thorough, and effective expert witness in a personal injury, medical malpractice, or product liability case, contact the offices of Neurosurgery Medlegal Services, LLC, at 866-659-8051.