What Makes a Successful Expert Witness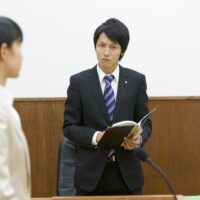 Expert witnesses are a key component of many lawsuits, including medical malpractice cases, criminal prosecution, toxic torts, and other personal injury matters. Having an effective expert witness can mean the difference between victory and defeat. Read on for a discussion of several qualities of an effective expert witness, and call a seasoned medical expert for assistance with a legal matter.
Proper Training, Qualifications, Expertise
First and foremost, a successful expert witness must be qualified to testify about the subject for which they have been retained. The witness must have the proper education, training, and other qualifications relating to the subject matter sufficient to demonstrate that they have the requisite knowledge and understanding necessary to educate the jury about the topic. In addition to education and training, experience in the particular field, as well as other indices of expertise, are helpful, such as publications in peer-reviewed journals and other published works.
Proper qualifications are necessary both to meet the minimum requirements for admissibility and to demonstrate to the jury that the expert's opinion is trustworthy and reliable. Often, cases turn on a "battle of the experts," and the expert with the better degree and more direct experience in the specific subject matter at issue will wind up being more persuasive, as a jury will give their opinion greater weight.
No Conflicts, Contrary Opinions, Red Flags
It's important for any lawyer hiring an expert witness to do proper due diligence. Anything that undermines the trustworthiness of an expert can derail your case, either by calling into question the admissibility of their opinion or by shattering their credibility in the eyes of the jury. Watch out for prior testimony or other public statements (publications, news appearances, etc.) in which they state an opinion that runs contrary to their current position.
Look out for personal or professional conflicts either with your client or with the opposing party which might call into question their impartiality. It's also important to keep an eye out for any other red flags that might affect their credibility, such as previous professional license suspensions or criminal convictions.
Effective Testimony: Confident, Personable, Clear
The most effective expert witnesses are not simply those who are well-qualified and knowledgeable. To be an effective expert witness, the expert must be convincing as a witness in front of the judge or jury. That means they must not only have a comprehensive and unshakeable familiarity with the subject matter about which they are testifying; they must also be able to communicate their opinion to the jury in an effective manner.
Effective experts must come across as trustworthy, likable, intelligent, knowledgeable, and entertaining (i.e., not boring). Many experts can lose the jury when they go off on tangents about the minutiae of their field of expertise–after all, as an expert, they are obviously going to be passionate about their field. It's important to retain an expert who knows how to keep it simple and get to the point, while still including relevant details as necessary to support your arguments. They must also endeavor not to come across as condescending, lest they alienate the jury. Practice testimony can be very helpful, particularly for witnesses who are not used to actually taking the stand.
Experience Handling Cross-Examination
Effective testimony also requires a resolute witness able to withstand cross-examination. Even a knowledgeable expert speaking the truth about the topic can lose credibility and appear to waffle if they are overly shaken by opposing counsel (whose goal, of course, is to cause exactly that). Every expert can use practice handling cross-examination before they get on the witness stand.
If you need an experienced, thorough, and well-qualified expert witness in a personal injury, medical malpractice, or product liability case, contact the offices of Neurosurgery Medlegal Services, LLC, at 866-659-8051.